Office space for lease or rent is the very efficient deal for every businessman. Sindhu real estate is now providing several types of commercial office space at salt lake, Newtown and Rajarhat area in budget price with all needed features and specifications. The variation of tour office space is depending on the shape, size, commercial building class, way of design, budget and many more. We offer furnished and unfurnished both types of office space to our clients for their stress-free working life with maximum comfort.
Maximum industries are increasingly favored open floor plans and office space which accommodate with the fit of your company's needs. Here you will get a quick overview of our office space

Traditional Office Space
Some serious business like financial services, hedge funds, and law firms, usually prefers this type of office space. This will give employees quiet, private areas to work and also great to handle clients. In this type of office space, people will get full privacy about the confidential information of their business. Some common features of a traditional office space are the reception area, boardroom, bullpen and private room. We provide this type of rent office space in saltlake sec 5 is available for multi-year lease for 3-5 years or more.
Creative Office Space
Recently this type of office space is identical with open-plan office space. These can vary drastically in order of style, decor, and layout. Some common traits of creative office space layouts are:
Wood floors
High ceilings
Large windows
Wet pantries
Fewer walls & private offices
These layouts highlight teamwork, on both a useful and representative level. Here some barriers available between departments and desks, which provide more transparency, announcement and group effort among employees, managers, and leadership.
This type of efficient office space will provide more space for your working purpose. You can make personal or individual cubicles or private offices for your every employee. Many startups, technical companies, and creative agencies have preferred open office space, but large international enterprise companies and many financial institutions want to explore this type of space for encouraging and giving facilitate communication within the teams.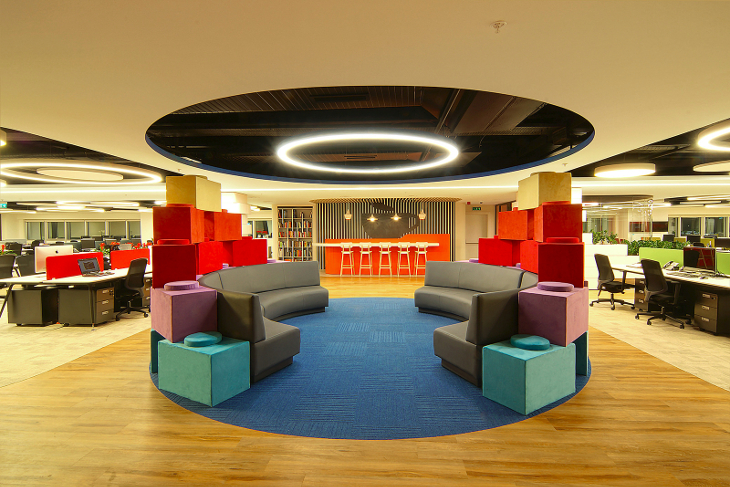 Contiguous Office Space
In this type of office space, multiple suites are available on the same floor of a building which all are combined. These contiguous space areas are great for the single owner. By choosing this type of office space you can share the rent with your partners.
Coworking offers supple terms to use a number of desks in an open office space and typically include meeting and break out rooms. They mainly good for the small companies and startups who need of workspace for imprecise periods of time. Here you have to share amenities, spaces, and appliances help keep costs low. We also provide executive suits, class A, B and C type office space for you. So, contact us to get the best quality rent office space in saltlake sec 5 for your company and employee.
.
Business Name: Sindhu Real Estate
Main Office: FD - 57, Sector III, Salt Lake City, Kolkata, West Bengal 700106
Branch Office: AI Block, Action Area 1. New Town. Kolkata -700 156, Opposite to DLF IT Park 1. Near to New Town Bus stop.


Email: info@sindhurealestate.com


Phone: 9830 128830, 9831 058830, 033-4000 1033
Client Rating
Rating : 5
Vote : 40